이남인 Lee, Nam-In
---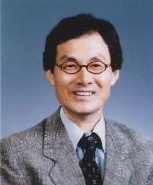 학력

서울대학교 철학과 학사 (1981)
서울대학교 철학과 석사 (1983)
독일 부퍼탈대학교 철학과 박사 (1991)
경력

- 아론 거비치 기념강좌 (The Aron Gurwitsch Memorial Lecture) 초청 강연 (1999. 10. 8)
- 국제철학원(International Institute of Philosophy) 정회원 (2008-현재)
- 한국현상학회 회장 (2009-2010)
- 철학연구회 회장 (2018-2020)
- Phenomenology and Cognitive Sciences (Journal) (2002-현재),Continental Philosophy Review (Journal) (2005-현재), Contributions to Phenomenology (Book Series) (2009-현재) 등 다수의 국제저널, 총서 편집위원 및 자문위원
주요 저서 및 논문

[저서]
- Edmund Husserls Phänomenologie der Instinkte (Kluwer Academic Publishers, 1993)
- 『현상학과 해석학』 (서울대학교 출판문화원, 2004)
- 『지각의 현상학. 후설과 메를로-퐁티』 (한길사, 2013)
- 『현상학과 질적연구』 (한길사, 2014)
- 『예술본능의 현상학』 (서광사, 2018)
- Phenomenology of Intersubjectivity: Husserl, Levinas, and East-West Dialogue (Felix Meiner, 2022)
- The Concrete and the Plural: Studies in Husserl's Phenomenology and Its Horizon (Königshausen & Neumann, 2022)

[논문]
- "Phenomenological reflections on the possibility of first philosophy", Husserl Studies 26/2, 2010, 131-145.
- "Phenomenology of language beyond the deconstructive philosophy of language,"Continental Philosophy Review 42/4, 2010, 465-481.
- "The pluralistic concept of the life-world and the various fields of the phenomenology of the life-world in Husserl". Husserl Studies 36/1, 2020,47-68.
- "Feeling as the origin of value in Scheler and Mencius",Continental Philosophy Review 53/2, 2020, 141-155.
- "Egological reduction and intersubjective reduction", Elisa Magrì, Anna Bortolan (Eds.),Empathy, Intersubjectivity, and the Social World: The Continued Relevance of Phenomenology. Essays in Honour of Dermot Moran. Berlin 2022, 109-136.